NATALIA VIERA SALGADO



Natalia Viera Salgado is a Puerto Rican curator and curatorial consultant based in New York City. She is also the founder of :Pública Espacio Cultural, an independent art space in Alto del Cabro, Santurce Puerto Rico. Her art historical research focuses on contemporary art concerning decolonial practices, architecture, social and environmental justice, and new media with a keen interest in hybrid and interdisciplinary projects. She has worked at the Institute of Puerto Rican Culture, El Museo del Barrio, Art in General, Socrates Sculpture Park, The Nathan Cummings Foundation, and Americas Society. Viera holds a MA in Curatorial Practice from the School of Visual Arts and is currently the Associate Curator at the

National Academy of Design

and a curatorial Resident at the Abrons Arts Center, under the program

La Residencia

. Among Viera's recent projects is

River Rail Puerto Rico Issue,

a publication with around 20 contributors which focuses on Puerto Rico's water issues from a decolonial perspective.

︎: info@nataliavierasalgado.com



SELECTED PROJECTS ︎︎︎



LAS CARPETAS
Exhibition

From the 1930s until 1987, the Puerto Rican Police Department in conjunction with the FBI conducted a massive secret surveillance program in Puerto Rico. Its main goal was to suppress any groups or individuals who sought independence from the United States. This program tracked around 150,000 citizens and is one of the longest continuous surveillance projects conducted by the U.S. Government on its own citizens.



Las Carpetas, Christopher Gregory Rivera, 2021, Presented by the Abrons Arts Center as part of La Residencia.


Images courtesy of Daniel Terna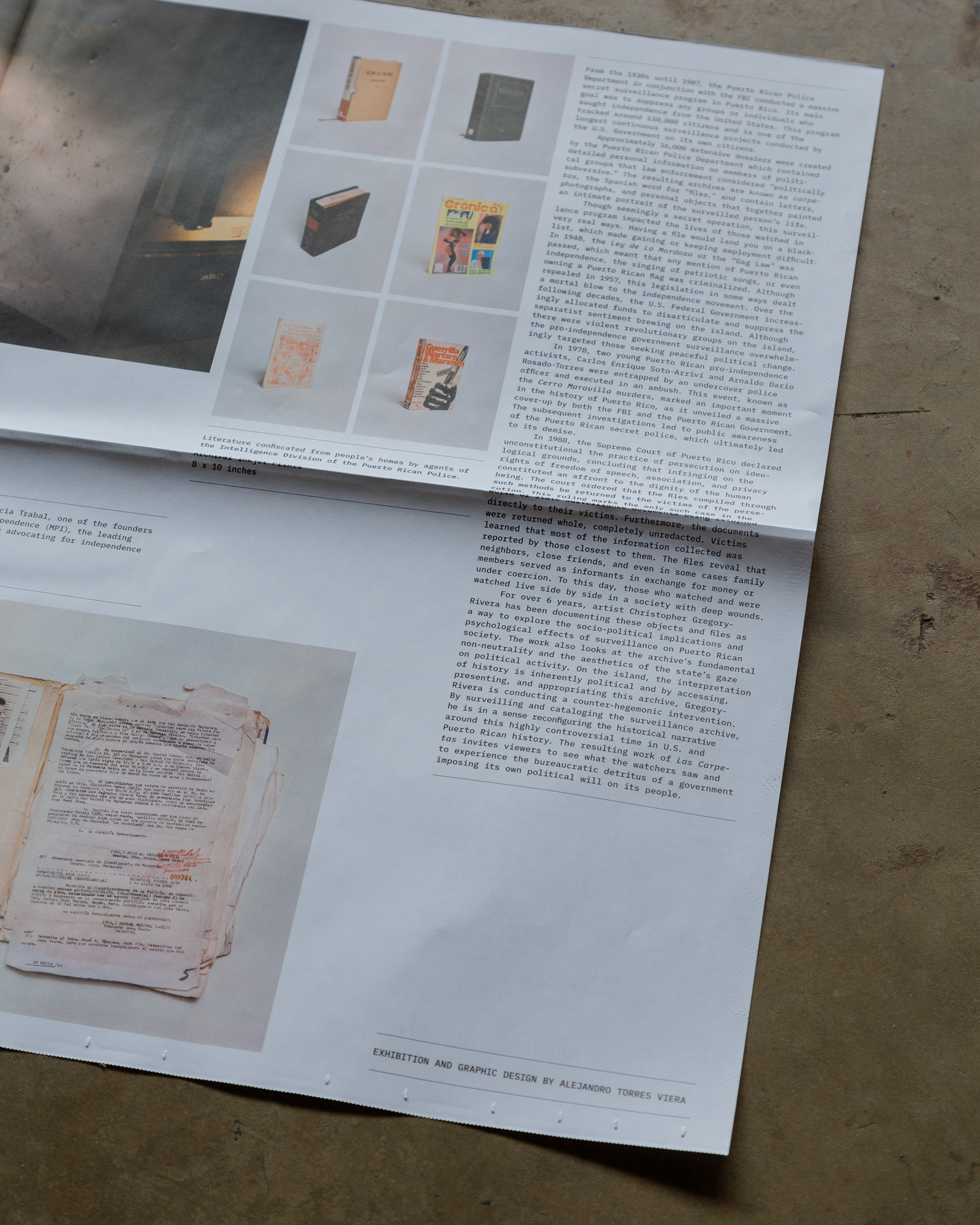 COUNTERFLAGS
Exhibition
Counter Flags
reflects on the performativity and choreographed gesture of creating flags. Beyond ideas of nationalism(s), this exhibition explores the relationships to place, historical narratives, identities, borders, language, and the utility of this object. How can the design and presentation of flags be acts of resistance to colonial paradigms?
This exhibition offers counternarratives around these ideas and features work by Lizania Cruz (Dominican Republic), Kahlil Robert Irving (USA), Edra Soto (Puerto Rico), Carlos Martiel (Cuba), José Castrellón (Panama), Jason Mena (Puerto Rico) Melissa Raymond (Canada), René Sandín (Puerto Rico), María Lulú Varona (Puerto Rico), Ricardo Cabret (Puerto Rico), Esperanza Mayobre (Venezuela), and Esvin Alarcón Lam (Guatemala).
Images courtesy of Daniel Terna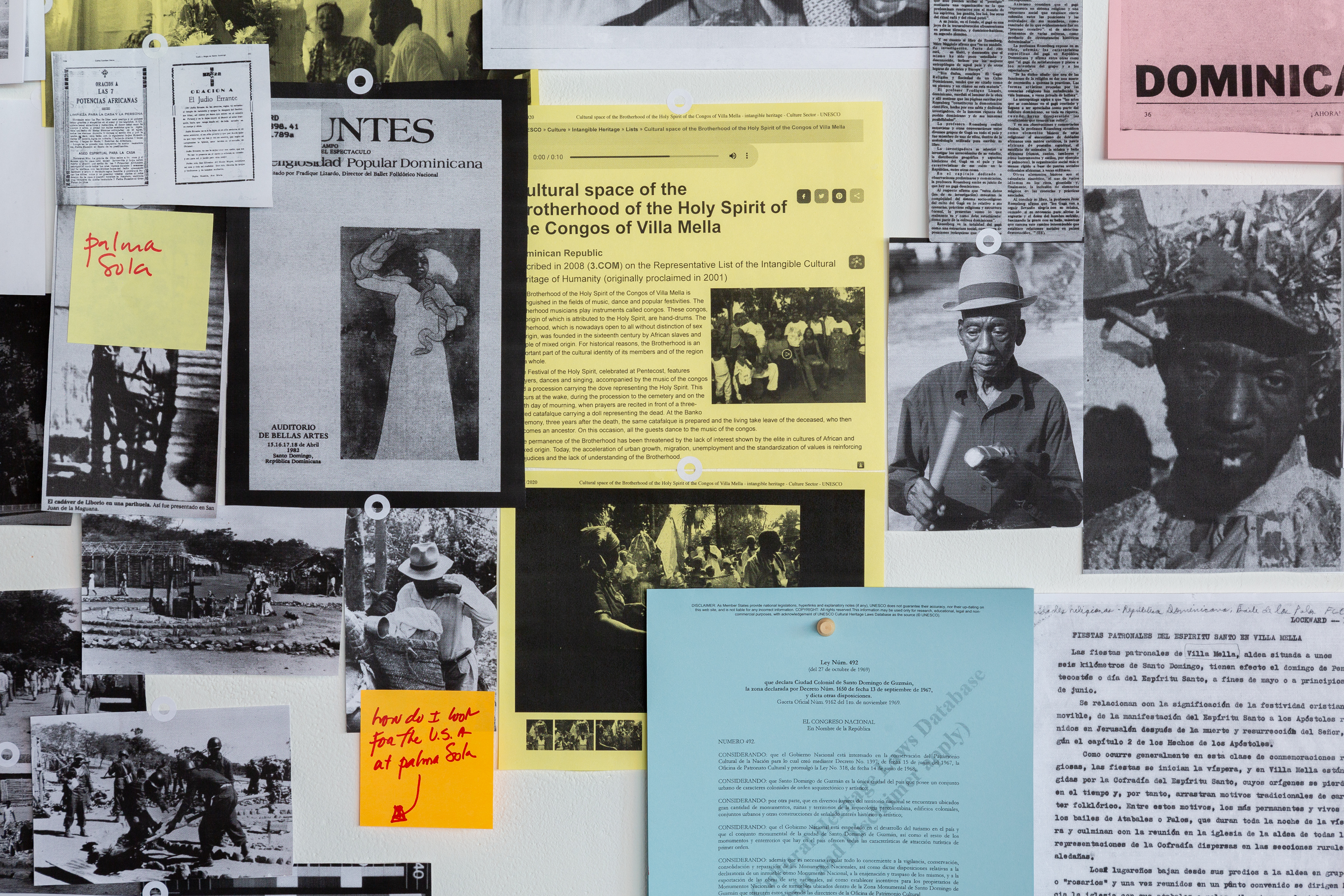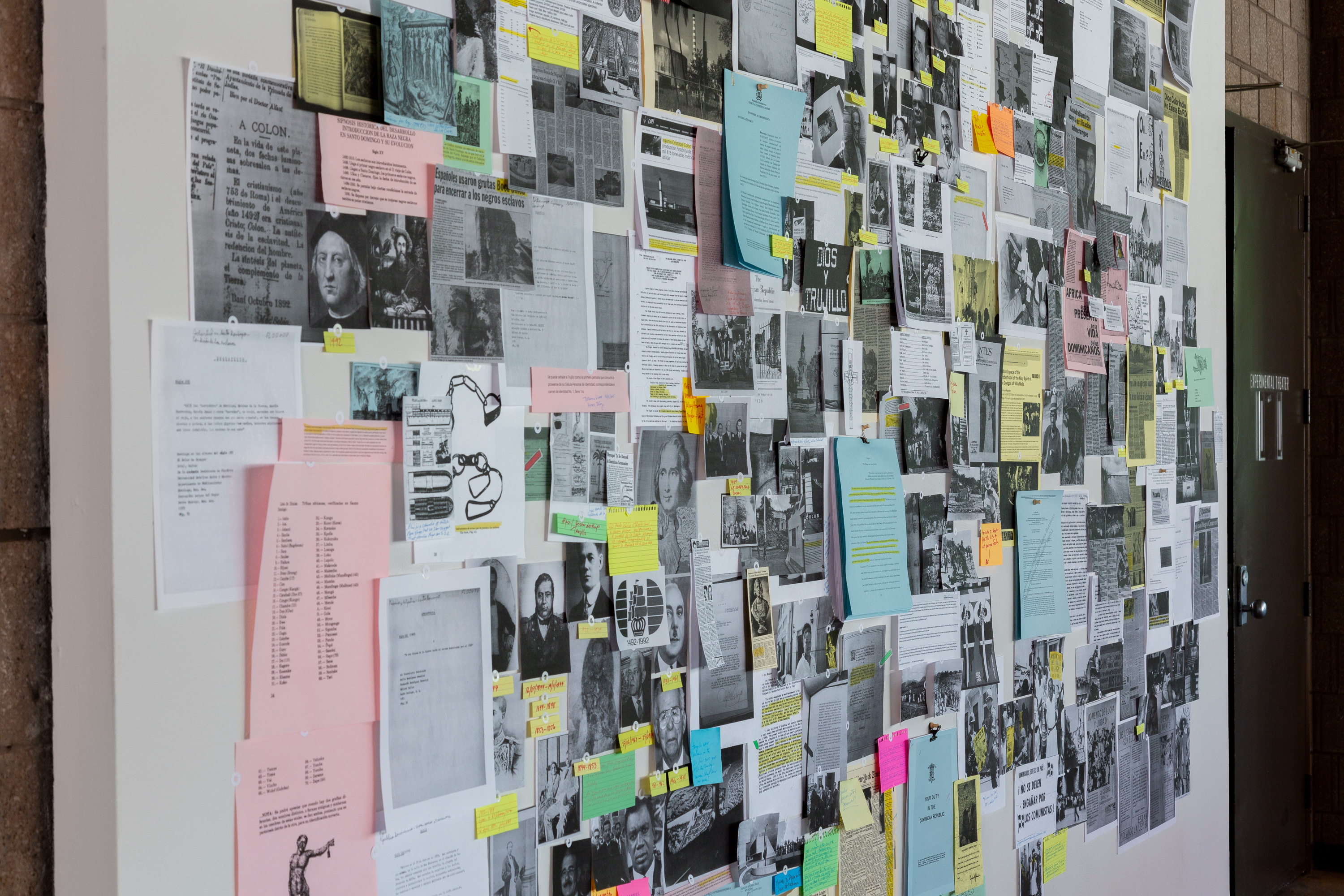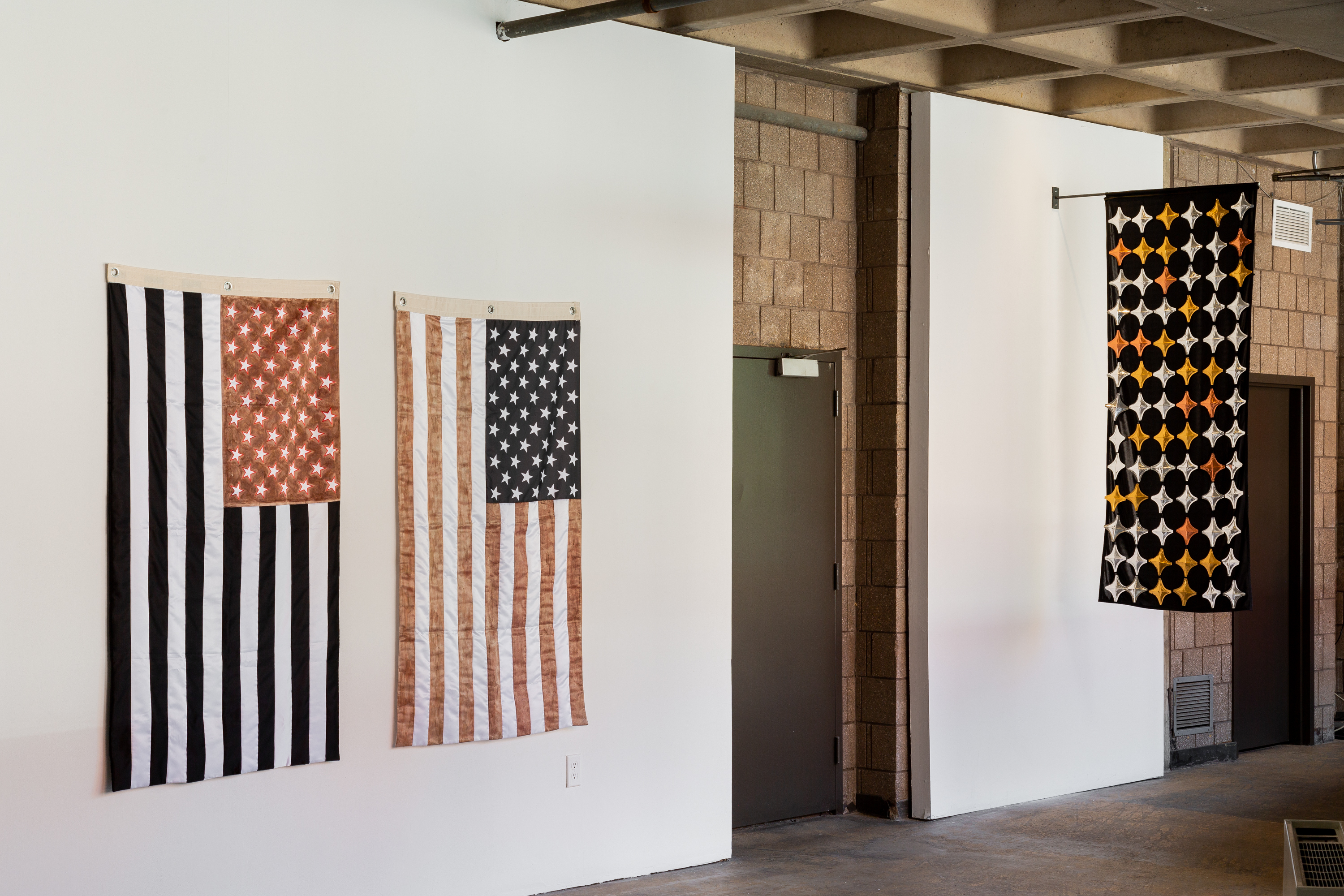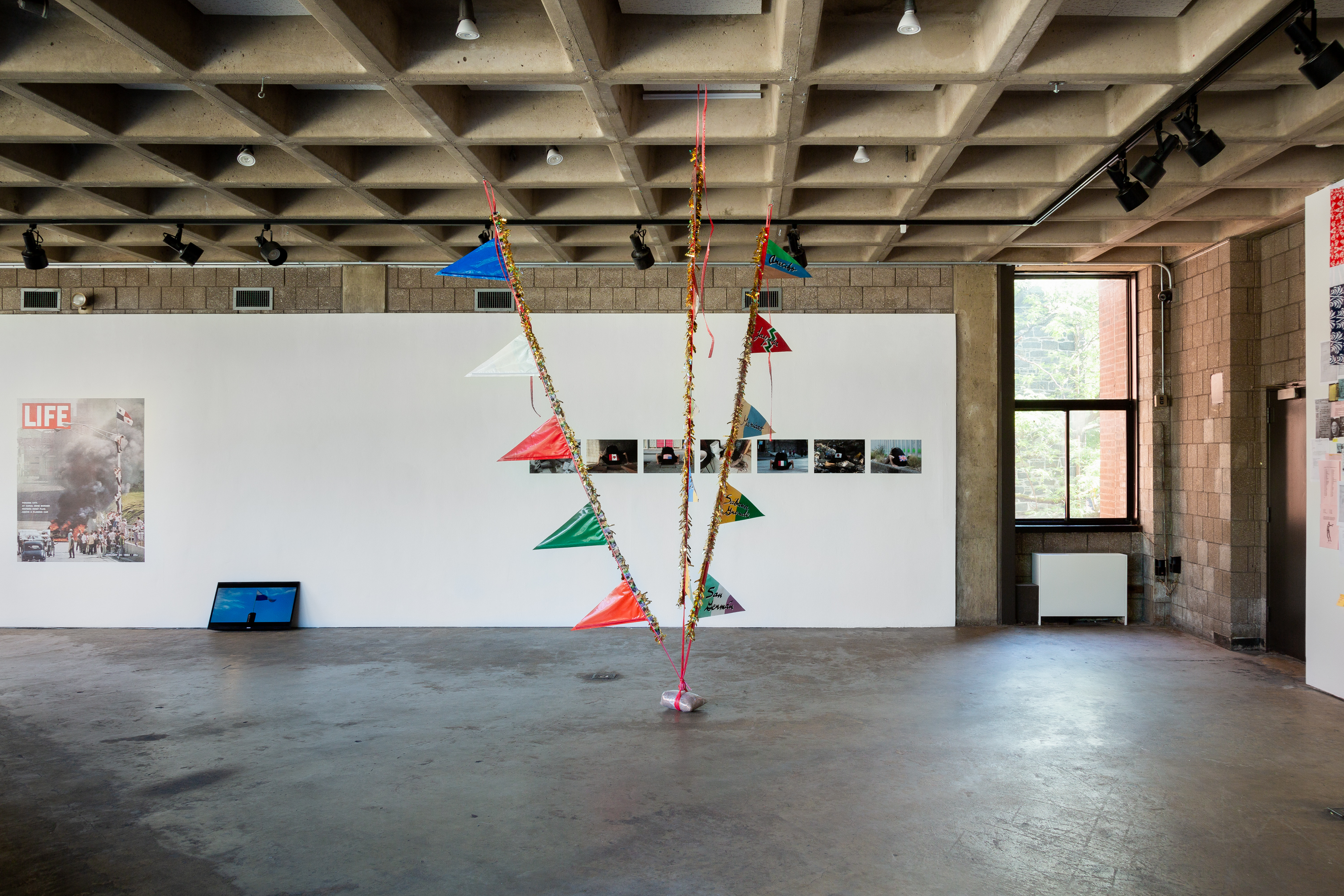 LET LOVE WIN
Exhibition
Let Love Win
is a project by artist Edra Soto. The sculpture references the design of domino tables. This project sets the stage for collaborative and competitive dynamics that emerge from playing dominoes. As a functional piece of public furniture, a distinctive characteristic of this domino table is the reference to the quiebrasoles, decorative concrete blocks found in homes around Puerto Rico, the artist's place of birth. These "quiebrasoles" and "rejas" continue to resurface in Soto's work through the ongoing project GRAFT, which considers how experiences of migration and displacement are embedded in architecture This project was part of Plaza Pública and La Residencia, a co-located residency program in partnership with Pública Espacio Cultural and Abrons Arts Center.
Let Love Win
was commissioned by Abrons Arts Center and curated by Natalia Viera Salgado
In 2022 Abrons Arts Center donated the
work to The Clemente, as it is a fitting cultural hub of Puerto Rican and intra-diasporic artistic activity committed to the stewardship of public architecture, place-keeping, and safeguarding communities of practice.
Images courtesy of Daniel Hojnacki
and Edra Soto